---
"From my own experiences at the time there was a real need for a reliable and easy to use camping trailer capable of being towed offroad.
At the time choices were limited and trailers that were available often came limping home with a broken this or that and needed alot of maintenance and repair work before the next trip. Clothes got covered in dust, nothing was easy to get to … there really was a gap in the market.
With the years of experience and some input from others using camping trailers, Afrispoor was started and we began designing and building trailers for offroad camping.
Afrispoor Trailers are built with all the elements and experience in mind from the dust and water to bumps, ruts and rust to deliver hassle free, easy to use custom built offroad camping trailers.
With the evolution of offroad camping our Caravans have taken centre stage and have really been somewhat of a natural progression from our trailers as we work to meet the needs and demands of our customers."
David Coombes
Owner of Afrispoor Trailers
---
At Home it is a Canopy. On the road it is Aerodynamic. On the campsite it is Home. The AHA is a collection of complete slide-on lightweight campers, which can be loaded or unloaded by one person from a trailer or bakkie. The AHA Collection is equally comfortable on the high-way or off-road. The AHA Collection unfolds in several seconds from a lounge to a bedroom. The AHA Collection is the ideal product for various camping trips ranging from Botswana, Namibia or any destination in Africa. It enables you to experience Africa's bush, desert and off-the-beaten-track areas as well as caravan parks.
---
EKO VELD GEAR manufacture quality 4×4 trailer and canopy campers. We offer a wide variety of products and services aimed at the 4×4 enthusiasts. We really believe that giving a customer the best quality at yet still affordable prices is the key ingredient to our products. With the knowledge and experience EKO VELD GEAR has we are able to manufacture products to the customer's specific needs and requirements. We specialize in the following: Armadillo Aluminium off road Trailer / Canopy Campers / Eko Wing
---
The Concept of an Abba Safari Camper Abba Safari Camper is a user friendly camping concept fitted onto your everyday workhorse within minutes. 30 to be exact. It is the ultimate luxury safari camper and the only way to go on a bush holiday. A safari camper is not a new or unique concept but we refined and perfected it to deliver on all round luxury, convenience and ease of use. With special emphasis placed on easy installation and removal. We have spent many years designing and modifying the camper to suit any over land and touring needs. We have worked with a no compromise attitude and the end result reflects a hard working product that can go anywhere from the Kruger Park to deepest darkest Africa. As part of the development process the camper has been put through its paces in Angola on a trip from Kunene to Congo. It has conquered the dunes and sand roads of Botswana and has effortlessly toured the Kruger Park impressing all with the type of hassle free set up/break up that one looks for when touring.
---
Welcome to Base Camp Rentals.   Based in Cape Town we are the only rental company to rent out Conqueror trailers in the Western Cape.   Let us be your starting point for an unforgettable adventure or a relaxing break away. We offer the convenience of renting a quality off-road camping trailer/caravan,  fully equipped with all the equipment you will need,   without the everyday hassle of owning one. No need to be hassled with  bank payments,  storage,  maintenance,  cleaning,  licensing  &  insurance.   Our rental units will take you there.   We have a fleet of Conqueror  trailers/caravans.   They are tough and rugged,  purpose built to cater for all off-road conditions to enjoy our country's diverse and beautiful nature. When u rent from us you can be sure you will get a clean and well looked after trailer/caravan. We are camping enthusiasts ourselves that like to give our clients a product that we would also like to use.   Only the best will do for a reasonable rate.   At the end of the day you just need to add food, clothes and go.
---
When it comes to your lust for adventure, who could understand you better than fellow adventurers themselves? Working from experience, Britz knows that the journey is the destination – how you reach the finish line creates just as many memories as the finish line itself. We're here to ensure that your journey is safe and comfortable, yet still rugged enough to appease your thirst for adventure. Having meticulously equipped families of all sorts, we've learned that memories are only as good as the people they're made with – with Britz, making great memories comes guaranteed.
Book online today, on www.britz.co.za
---
We specialise in manufacture, distribution and sales of quality Steel and Stainless Steel Braai equipment, BBQ accessories, Outdoor tool & Custom designs
---
You were created to explore the beauty of creation. You come alive under open skies. Where waves crash, dawn breaks, mountains sleep and rivers flow, you'll find your true home. For you, to trek is to live. Since 2010, we've been the trusted companion for adventurers like you. Wherever your wanderlust takes you, our high-quality offroad caravans will go.
Go out and discover His beauty.
---
Tailor-made for those individual families who expect the best and hand-crafted to your specification by a experienced team.
The Camp Cover range was developed to supply exceptional quality, robust and practical protection covers for 4×4, outdoor and camping equipment. More than two decades later we are proud to say we still hold this vision. Camp Cover products will ensure damage and wear and tear on expensive equipment is kept to a minimum and simultaneously provides innovative storage solutions. We make use of only the most durable raw materials and uphold the highest workmanship and design standards.
---
CAMP MASTER. Adventure by Design.
Tents, Chairs, Gazebos, Sleeping (Sleeping Bags, pillows, stretchers, EVA mattresses & Blow up ma tresses), Trailers, Accessories, Braai (Folding Braa, grids, Charcoal, Briquettes & Fire Lighters), Camp Junior Range (Tents, Chairs, Sleeping Bags, Back Packs), Clothing, Fishing, Lighting, cooling (Soft Coolers, Hard Coolers and Thermo Coolers.)
---
The Conqueror Connection Family has evolved from the desirable Conqueror Brand of Off-Road Campers! It was a natural progression for the Conqueror Head 0ffice in Heidelberg to expand its operations from being a manufacturing based operation and shift its focus into being a Customer Service driven one stop shop business. The Conqueror Connection is a group of owner run franchised businesses that focus on the individual's requirement when investing in an Off-Road Camper! The Conqueror Connection outlets are the ideal platform for customers to view all the Conqueror Products within close proximity to their homes. No longer will you have to travel to many miles to Purchase, Service, Hire or Simply Browse the New Innovation within the Conqueror Product Range! The Conqueror Connection brand is now driven by individuals who have been carefully selected and trained along with their passion for the Outdoors and Off-Roads. Your local Conqueror Connection outlet is now equipped with the understanding of how to tailor make the perfect package for you.
---
Launched in 1984, Echo 4×4 were one of the pioneers in the outdoor lifestyle products category. Being a new marketplace at the time in South Africa, Echo 4×4 is now established as a powerhouse in the development of high quality, tough products such as off road trailers, innovative caravans, conditioned quad trailers and many more products in the 4×4 wheel drive industry. National Tent & Sails (NTS) is a wholly owned subsidiary of Echo 4×4, and has the same stringent quality controls and strives to constantly deliver great quality tents and other canvas goods. Both businesses build and market their products throughout Africa, Europe, Australia and other countries across the globe. Echo 4×4 and NTS is owned by husband and wife, Willie & Rochelle Grobler. The couple have a dedicated and hardworking force behind them of over 200 employees to guarantee you the highest quality products. Willie, Rochelle and their team have built over 10,000 trailers to date and are highly regarded as leaders in the manufacturer of tough, durable and innovative off road products. These products are also renowned for holding their value and are eagerly sought after in the second hand market should one become available
---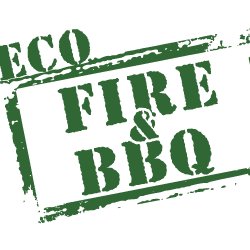 Eco Fire & BBQ logs are manufactured from 100% Compressed Grape Seed. Burns like wood and hotter than most wood with its calorific value of 21.01mj/kg, with long lasting coals. This product is 100% natural and no chemicals used in binding process. This is the eco-friendly alternative to wood or charcoal and no trees were cut down to manufacture. These logs is ideal for Braai/BBQ, fireplace, pizza ovens, weber, closed combustion systems, etc.
---
Glider, Always Polarized
eyewear, is the perfect combination of quality lenses, technical advancements and the latest in fashion trends – perfect for an active lifestyle. Available in a variety of styles, various lens colours and a wide range of designs, GLIDER ALWAYS POLARIZED, is an essential accessory for everyday eye protection. The range consists of three categories being Classic, Fashion and Outdoor, and you can choose from a selection of plastic, metal and aviator styles. Outdoor enthusiasts will find a perfect pair of sunglasses for their activities. Extra technical aspects such as rubberized nose pads, temple tips and sportier styling makes this an innovative must. Whether you are cycling up Chapman's Peak, exploring the beautiful surroundings of Africa, or simply enjoying the calming sensation of fishing ….. Glider will make sure your view is polarized to perfection.
---
Gomad 4×4 is a manufacturer and fitter of 4×4 accessories across all brands and requirements. Since the owner and manager, Ciske van Gijsen took over the fledgling brand in 2006, it has grown from strength to strength and is now one of the foremost suppliers of aluminium canopies nationally. The company also thrives on custom work with almost any request from a customer within their reach. An excellent selling point for the various different aluminium canopies and accessories is that the Gomad 4×4-products are in most cases the most affordable on the market, without giving up anything for quality and workmanship. The company operates from a workshop in Brackenfell, Cape Town, but also supplies aluminium canopies, drawer systems, rock sliders and many other accessories across the country to private customers and other 4×4 fitment centres.
---
Hands Free ZA specialises in unique picnic and camping accessories. The wine glass clamp is the perfect solution for those who prefer to drink their wine from a stemmed glass when sitting in a camping chair. Designed specifically for camping chairs, it clamps to the edge of the chair to ensure there is somewhere to put your glass (not in the cup holder!). Designed to fit around your wine glass, the Hands Free Glass Holder is pegged into the ground to keep your drink stable and spill-free. It's great when you are enjoying a glass of wine whilst camping, on the beach or having picnics at wine farms! These funky wine glass holders are made of polycarbonate ensuring longevity and strength for years to come. Saving your wine one sip at a time.
---
Helderberg Camper Hire was started in Somerset West on the outskirts of Cape Town in 1998 as a small part-time business and has grown to be one of the leading camper hire operators in South Africa. Now part of the Vista Motorhomes group, Helderberg Camper Hire is a reputable organization with a good reputation in the industry. Our success has been built on honest dealings with our customers and good, reliable service.
Helderberg Camper Hire is a family owned and run business and as such can offer the personal service you would expect. Big enough to ensure that you have full backup, 24 hrs; but small enough to ensure that you are not just another number. Owners Tienie and Ronel Schietekat and their staff are passionate about motorhomes and can offer you the support and security you need when undertaking your venture.
For your added peace-of-mind, Helderberg Camper Hire has contracted the Automobile Association of South Africa (AA) to provide emergency breakdown service in the unlikely event of developing a mechanical problem anywhere in South Africa. Our vehicles are serviced by the agents and maintained in tip top condition.
Another important benefit that Helderberg Camper Hire offers is our Comprehensive Insurance Package through Zurich Insurance Co, which offers not only Collision Damage Waiver (CDW), but also Theft and Third Party cover – essential in our modern world. We don't simply self-insure, you are covered by one of the leading insurance companies in the world.
Through our association with the other leading motorhome rental companies in South Africa, we are also pleased to be able to offer you a cross-section of the vehicles available for hire in South Africa. This means that, even if we do not operate it ourselves, we will be able to source the vehicle that suits your needs. Another important benefit of this association is that, in the unlikely event of a mishap or breakdown en route, we are in regular contact with our colleagues in the industry and can get you back on your way speedily.
---
An adjustable seat providing strong and comfortable support for back and legs while Camping, Fishing, Boating, Bird and Game Watching and Sports Viewing.
---
Crystal coastal shores or the rugged bushveld under African sun – take on your outdoor adventures with Infanta 4×4 off-road trailers with the greatest of ease. We guarantee you a comfortable camping adventure!
---
The Infinity stainless steel range represents the culmination of years of experience in the manufacturing of Stainless Steel items for Braai / BBQ, Bathroom or Kitchen..
---
Gecko Offroad is a family-owned business established in 2010 and based Haenertsburg in Limpopo (In Magoebaskloof between Polokwane and Tzaneen on the R71 ). As lovers of the outdoors, camping on off road trips and caravanning locally (for 30 years), we saw the need for a multi terrain caravan that would cater for both options and thus do away with the need for two holiday "set-ups". After research and development of three years, the first caravan was complete and ready for road testing. The prototype trip of 8000 km in August 2012, through Botswana, up to Epupa Falls, down the Skeleton Coast via Palmwag, to the Fish River Canyon via Sesriem, really tested the Gecko. After a few minor changes, production began in earnest. The Gecko "Xtreme" was launched at the LA Sports Show in Pretoria and first appeared in the media early in 2013.
---
You might ask: Why another off road trailer? Going back to the early 70's, luggage trailers were a general sight on our national roads. The well-known "Venter" trailer was designed for whatever you did not have room for in your vehicle. Over time, campers started using these pack-easels to also carry their tents and camping equipment. However, a major issue for all tent campers was transporting a proper mattress – don't tell an experienced camper that a blow-up air mattress last and offers a good night's sleep.The 'venter' was assigned a new task, to carry a proper mattress on-top. As the years went by, campers converted the trailer lid into a solid base not only to carry the mattress but also to sleep on with a specifically designed tent that covers the mattress, trailer and offers space for dressing etc.Then off-road vehicles became more popular. Wilderness and rough road destinations became challenges. Again the old trailer was called upon, now redesigned with stronger undercarriages and high tech suspensions for better ground clearance. Today, the list of accessories has no end, sliding out systems for high tech freezers and fridges, easy accessible drawers, not to mention the power generating systems, tents and add-ons. The result of all these changes saw the beloved "venter" trailer transforming into a camping home. The camping industry exploded and these trailers, in all their shapes and sizes, are now exceeding Caravan sales.
---
Our unique design ensures that you get flexibility from your off-road trailer like never before with a multitude of practical uses.
The interchangeability of the compartments will leave you feeling like you've just played with Lego.
However don't be fooled, these are even tougher, and you won't have to worry about stepping on them in the middle of the night.
Although we make our off-road trailers out to be completely indestructible, we know that freak occurrences do tend to happen from time to time. When they do, we've got your back.
The modular design allows for easy replacement of components.
So if one compartment gets damaged, we can easily rebuild a new one for you or simply replace it in no time.
At KAMMA Trailers, we take pride in providing the highest quality products at the lowest prices possible.
Our committed and experienced staff possess the expertise to deliver custom and off-road trailers of the highest quality, manufactured to suit your individual needs.
Each trailer is designed to meet and exceed South African Safety Standards and Regulations.
---
http://www.kamp-mal.co.za
http://Www.onelink.to/kamp-mal
---
KUBU 4×4 is a privately owned company specialising in the rental of fully kitted 4×4 Offroad Trailers and Caravans for both local and cross border camping trips and overlanding safaris. Our rental fleet consists of trailers and caravans from Conqueror, Echo4x4 and Bush Lapa. All are comprehensively kitted with all the necessities for camping and touring in Southern Africa. Just add your own clothing, food, drinks and linen.
---
HOEKOM KAMP ONS?
Dis in ons natuur om te kamp. Wanneer jy dink oor kamp, dink jou verstand outomaties aan 'n tent,karavaan en 'n kampvuur. Weg van die huis waar jy deel kan wees van die natuur,
Lekker Kampplekke is die lekkerste manier om lekker kampplekke in Suid Afrika te kry waar jy kan lekker kamp,want Kamp is LekkeR
'n Webblad en selfoon toep/app vir jou Lekker kampeer en akkomodasie-behoeftes. Kampprodukte wat 'n lekker wegbreek verseker.
---
Madkon. Home of the portable braai
---
Maui makes miles of memories, and each of those miles ought to be breathtaking. We believe it's not just about the destination – the journey needs to be a thrill of its own. Maui Motorhome Rentals offers a range of Motorhome vehicles for hire, perfect for adventurers of all sorts. Whether you're exploring the lands by yourself, with your significant other or with your entire family, Maui is guaranteed to have a rental vehicle that will suit your needs.
Book online today, on www.maui.co.za
---
Welcome 🙂
Thank you for visiting Maxmo Campers – we are excited to present to you these carefully selected options and believe that it should compliment many a dream to tour and explore! More and more South Africans are joining the "Camp where you drive" movement: Great to have a quality kitchen and toilet handy wherever you are, wether it be holiday, sport or even the school run. It is lighter, safer and much more economical than having to tow something, but also surprisingly roomy and versitile!
The Full Size Campers will always be on the wish list for the decerning customer who wants to tour longer distances over longer periods of time
The Cross-over Campers also have great advantages with great versitality over the week and weekend alike and will keep many a family happy and active. The optional X-Pack versions might very well be the perfect tourer, developed for Southern African touring conditions
Then there is the Swiss Army knife of campers in the form of the Campy – sporty and nimble, but with up to 2.1m standing headroom with a fridge and stove and sleeping for up to four persons!
Enjoy our range, have fun in preparing the spec of your own Maxmo right here on the website and please feel free to contact us if you need any assistance or a demo. You can also follow the Maxmo newsletter on our Facebook page.
Leon & Anchell
and the Maxmo team
---
4×4 Mega World is a widely recognised distributor of aftermarket 4WD accessories and camping
gear in South Africa with a footprint of over 30 dealers.
---
Customize your own Mobi Lodge; just add the Custom base model to your Mobi Lodge concept and then add each option of your choice as listed below. For any assistance call Leon at 082 899 9999 or email leon@mobilodge.com.
---
Motorhome-World is a motorhome manufacturing and sales company, manufacturing motorhomes of a high standard. Situated in Atlantis, Cape Town, the company is geared towards delivering motorhomes to the standard that is required and demanded by today's modern traveller. Only top grade materials are used and our modern spacious designs will appeal to the customer who wants to make the most of this great life-style. Motorhome-World was established in 2001 to give the customer more choice and options on the South African market at a competitive price. We want to design your dream and wishes by using our vast experience and manufacturing know-how. European standards have been integrated into the building and design while not forgetting the unforgiving circumstances that Southern Africa can present. Our sales, production and design staff will assist you in designing your On Road or OffRoad/Overland motorhome. We will be more than glad to assist you in your choice and the many available options. Click through our site and see what we can offer you. Please do not hesitate to contact us should you need any more information.
---
Sea Rescue is the charity that saves lives on South African waters, through Education, Prevention and Rescue. Donations and sponsorship cover our annual running costs. Our rescue crew, our technical experts and our board of Directors are also all unpaid volunteers.
Our rescue bases are run by over 1 000 highly skilled, unpaid volunteers who are on standby day and night throughout the year. The volunteers save us a salary bill in excess of R300m per annum.
We have rescue bases around the coast and on inland dams, a fleet of rescue boats, rescue vehicles, quad bikes and launching tractors. We also have access to a range of helicopters. We enjoy a good working relationship with other emergency services and we believe that it is through team effort that lives are saved.
---
Outdoor Bushwear, Military T-Shirts, caps and dogtags.
---
Olight, a global premium flashlight manufacturer, is proud to introduce a new, defensive take on the popular M18 Maverick. The M18 Striker uses the same compact form of the Maverick, but features a simplified user interface, instant access to 800 lumens, and aggressive bezel for a last-resort defensive tool.
---
The Remedies in the The Bluebox Kit™ provides 28 easy-to-use remedies, together with a comprehensive information booklet to treat a wide variety of everyday ailments. The kit also contains a small bottle of herbal antiseptic solution for use on cuts and abrasions. The conditions covered include allergies, hay fever, sinus congestion, colic, teething, nausea, diarrhoea, shock, indigestion, coughs and colds, sore throats, headaches, constipation, insect stings and bites, morning sickness, dizziness, injuries and many more.
---
---
True to our heritage, every product we make combines intelligent design with technological innovation. Our AUSTRALIAN Outback-inspired footwear features premium full grain leathers, state-of-the-art materials and an attention to detail that delivers unsurpassed comfort and durability.
Every REDBACK product is designed to stand up to the test of nature as well as the test of time. Made using only the finest materials, REDBACK BOOTS are built rugged to take you to the top of the rocky Karroo koppie, to fend off the driving forest rain of the Tsitsikamma , to protect you against the biting cold of the Berg, to withstand the scorching sculptures of the Krakadou – and outlast everything else in your closet.
Redback would like to thank you for visiting. Please note that you will find the links to our main sections at the top of each page and the sub-section links on the left.
We hope you enjoy REDBACK AFRICA online.
---
The Remoska® is a highly efficient electric mini-oven from the Czech Republic. The lid does the cooking and you will save up to 85% electricity compared to using conventional oven. You can cook roast chicken with golden roasted potatoes, fish bake, toasted sandwiches, baked potatoes, pizzas from frozen and you can even bake light, moist sponge cake and scones. In fact you can cook anything that you would cook in a normal oven. Being so compact, it can be packed up and taken anywhere.
---
We specialise in vinyl spare wheel covers for all makes of 4WD vehicles. With our UV resistant covers, you can: Protect your spare wheel from the harsh weather elements. Personalise your spare wheel with any design of your choice. Promote your business with your company or business logo.  Whether you require a single, blank, branded or personalised spare wheel cover or a large quantity for promotional purposes, we can supply!   Did you know: Personalised spare wheel covers are a great and cost-effective way to advertise your club or sports team and they make good gifts for the 4×4 enthusiast too!  We can deliver country wide !
---
Visiting your favorite fishing spot over the long weekend? Looking for a comfortable bed for your tired body whilst taking that bicycle trip with your buddies? Visiting that music festival but is rainy season and a dry and warm place is way more appealing than a saggy and soggy tent?
This compact, comfortable caravan is ideal for short-stay vacations away from home. A bed to sleep in, a fridge for the beer and meat, and plenty of storage space for all those extra's. A practical, extra wide door, allows for easy access for bicycles and gear. The Weekender is designed to serve as a basic but practical base for your adventure stay. It weighs in at under 750 kg – enabling drivers with a Code B license to tow it with a small engine capacities car. It can fit into your garage.
---
Whether it's exploring the spectacle of nature in the great outdoors or travelling the world with family and friends, we're all passionate about the same thing: adventure. At Thule, we share your desire to spend more time enjoying your passions – which means less time worrying about all the stuff you need and how to take it all along. Thule's mission: Develop smart ways to simplify your active life.
Browse our products online today, on www.thule.co.za
---
We are passionate about building custom motorhomes, with everything you need for the most epic road trip ever". Call TuracoCampers on Tel:044 3821600 for more info. http://www.turacocampers.co.za
---
Family business with a professional attitude!
Started in the late 90's by Neil Lawrence as Helderberg Camper Hire, Vista Motorhomes has grown to be a motorhome constructor priding itself on producing high quality, modern and up-to-date motorhomes modeled on the best available in Europe. Owners, Tienie and Ronel Schietekat, have maintained the family-run business tradition and have brought a wealth of experience to the management team. Our factory is in Somerset West Business Park, Somerset West in the Western Cape. Somerset West is 20 minutes from Cape Town International Airport on the N2 highway. Our rental division, Helderberg Camper Hire, has depots in Cape Town and Johannesburg.
---
Zulu Overland is a family run business that operates from our apple farm in Grabouw, 80 km from Cape Town in the beautiful Elgin Valley. We started with one overland truck in 1999 and now run five transport trucks and several Land Cruisers. We also specialize in adventure bike trips, putting up tented camps, weddings and catering anywhere. You will see our trucks on back up operations in South Africa, Namibia, Botswana, Zambia and now lately in Angola. As our advertisement 'by word of mouth' has kept us fairly busy over the last few years, we do not intend to expand our business in order to satisfy our clients and maintain a high standard of service.